BON APPÉTIT BAKES INTERACTIVITY INTO THEIR ADS
Client Challenge
HOW CAN WE BRING OUR EXISTING DATA TO LIFE?
In efforts to leverage great existing content for a holiday campaign, Bon Appétit sought out the playable format to give users a quiz-like interactive ad experience to find the right recipe for the holidays.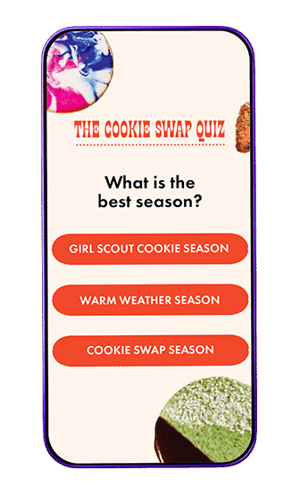 CRAFTSMAN+ Solution
FINDING THE RIGHT RECIPE TO DRIVE ENGAGEMENT
CRAFTSMAN+ created a holiday quiz concept and produced a lead-in video and playable ad for Bon Appétit. The "Cookie Swap Quiz" guides users through personality questions that match them to a holiday cookie, largely reminiscent of the quizzes you find flipping through the pages of a real magazine.
This strategy drove a 51% decrease in cost-per-subscription for Bon Appétit!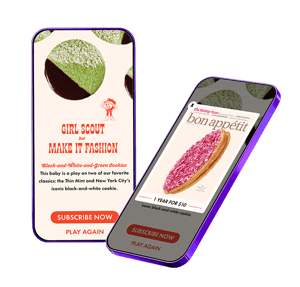 51%
Decrease in cost-per-subscription