HOPPER DRIVES ENGAGEMENT WITH REWARDED MINI-GAMES
Client Challenge
SCALING DATA-DRIVEN, MINI-GAME DEVELOPMENT
Hopper envisioned a user experience that creates unparalleled engagement, by allowing users to earn rewards and vouchers within their app that could be used towards making purchases. However, in order to make this vision a reality, they needed a scalable and user-friendly solution. It needed to seamlessly integrate with their app, and gather crucial engagement, progression, and milestone data.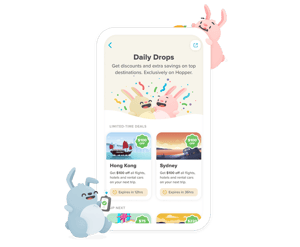 CRAFTSMAN+ Solution
HOPPER DEPLOYS MINI-GAMES & PERSONALIZED REWARDS WITH CRAFTSMAN PLAY
CRAFTSMAN+ worked with Hopper to provide progressive mini-games with a custom data integration, allowing users to pick up where they left off when they return to the app. This enabled Hopper to monitor Daily Active Users (DAU) during a 5 day pre-sale window and, by combining this data with gameplay results, easily determine the level of reward to offer engaged users. Hopper plans to expand their "In-App Play" use case to offer travel agency partners regional games, like 'Beach Ball in Orlando!', that will further personalize the user experience. With Craftsman Play, Hopper can scale this differentiated offering in a cost-effective way and continue to create fun and engaging, interactive experiences.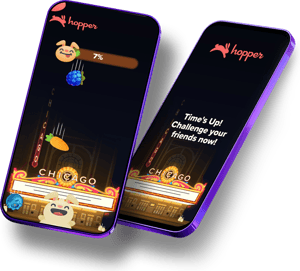 "The CRAFTSMAN+ team helped us unlock a scalable way to engage users, capture new budgets, and collect critical data to optimize our in-app mini-game experience."